January 2021 Magazine Letter
January 2021 Magazine Letter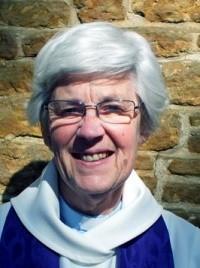 On the 12th Day of Christmas, my true love sent to me
12 Drummers Drumming
The Twelve Days of Christmas. What does it refer to?
How ever does this carol fit into the Christmas celebrations?
This is a very old carol but it was rewritten in 1906. There are no mentions of any of the Biblical stories of the birth of Jesus.
Way back, when it was first written, in about the l700's, Christmas was celebrated for the l2 days after Christmas Day. lt sounds to have been a raucous affair with a lot of drinking of ale and eating large meals of rich, unusual food. One tradition was for the servant/master system to be reversed for one day – with the master serving his seated
servants for the main meal of Boxing Day.
Many of my generation will remember when Christmas still did start on Christmas Day. We would run downstairs early on Christmas morning to find the house transformed, with a Christmas Tree and a few exciting looking parcels under it; some holly behind the pictures, and a few decorations hanging from the ceiling. It was all so exciting!
Everything started after Christmas Day.
Before Christmas, we were in Advent. After the eve of Christmas Day, we started our celebrations; Joy burst into our lives as we celebrated the birth of Christ, with the singing of carols, Services of 9 Lessons and Carols, and pantomimes having their first performances on Boxing Day.
The New Year starts on the 7th day of Christmas, with, according to the song a present of 7 swans a-swimming.
The 12 days of Christmas end on the 6th January, with the Epiphany: a moment of revelation when the infant child was shown to the wise men who had travelled from strange places, bringing gifts for the infant. It is a major celebration in the Christian Church, emphasising that Jesus Christ came for all people, whoever they are, wherever they live, whatever they do.
Decorations are down and all the focus is on those Magi as they reach the Stable, and kneel, worshipping this newborn baby, our Saviour.
Now-a-days we commemorate the Epiphany on the Sunday after the 6th January, this year on the 10th January.
So, we continue our Christmas celebrations into the new year, and I wish you a blessed and happy New Year, and a joyous celebration of the Epiphany.
With my best wishes,
Monica