April 2021 Magazine Letter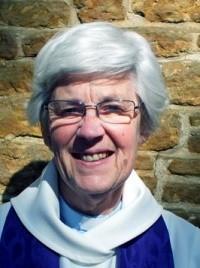 April 2021 Magazine Letter
I have always found it fascinating that people at the very top of their professions still practice for long hours between performances. Famous footballers, even those who make the headlines, continue to practice with the rest of the team; soloists in the musical world still practice their instrument (or voice) day after day; and short and long-distance runners and other athletes, still practice up to the last minute of their competitions.
We, in line with the other Churches in Staplehurst, and around the world, are coming to the end of the 40 days set aside for our 'special training' for this year. But ours is a time of personal training for ourselves. Our training is not for competition against others. So, if a fellow runner is at risk of falling, we will stop to help him or her; if two of us have a chance of winning a goal for our team, our training encourages us to let the other take a shot at the goal and cheer when he scores; or likewise, if someone else can be the soloist in a special concert, we let them have the glory and sincerely congratulate them at the end of the concert. And at the end of the race, the match or the concert, at the end of the time of our Lent training we will all meet together on Good Friday to be with our Lord, to suffer with him as he suffered at the end of his life.
We will have a quiet, reflective day on Saturday, as Jesus lies in his tomb.
Then, with Christ, we burst into Easter Day, all of us singing 'Alleluia, Christ is Risen', – 'he is risen indeed, Alleluia.'
May your Easter be joyful, singing and praising God with all who have trained with us during Lent, and with many, many more in this country and around the world as we sing praises to our Risen Lord.
May God bless you, this Easter, and always, Alleluia.
Monica